The GATEway (Episode I)
GATE is one of the most popular exam IET students. IET students have consistently ranked in top 100 in the GATE examination. We assembled a panel of GATE rankers from previous years and did two episode GATE traning series called "The GATEway".
This was episode 1 of 2 of "The GATEway". The event maxed out the participation limit of 100 members, mostly students who are either considering taking GATE or actively preparing for the exam. In future, we will consider live streaming to be able to accommodate more participants.
Speakers
The speaker for this session were:
Satyam Gupta (CE 2019)

AIR 290 in GATE 2020/AIR 15 in UPSC ESE

Deepti Tripathi (EE 2020)
Gaurav Dhama (ME 2020)
The event was moderated by Divyabh Tyagi (ME 2009)
Satyam Gupta (CE 2019)
AIR 290 in GATE 2020/AIR 15 in UPSC ESE
Currently working as an Assistant Manager in Delhi Metro Rail Corporation
Completed his M.tech in Structural Engineering from IIT Delhi
Expertise includes the Construction industry, GATE and ESE advice
At IET, Satyam was part of the Social Club
His hobbies include teaching and gardening
Deepti Tripathi (EE 2020)
AIR of 165 in GATE 2020
Currently working as a Management Trainee with National Buildings Construction Corp
Studied Power Electronics at IIT Delhi
Expertise includes Electrical Vehicle industry, Power Electronics, and GATE advice
At IET, Deepti was the co-editor of Electrical Engineering Society (EES) and served as the co-ordinator of Excelsior
Her I hobbies include cooking and reading novels
Gaurav Dhama (ME 2020)
AIR 100 in GATE 2020
Currently working as an Operations Officer at Indian Oil Corporation Ltd.
Is a sports person. He plays football, badminton and cricket. He has played at state and zonal level inter college and has won a gold medal at zonal level.
Slides
The slide deck used by the speakers can be downloaded by clicking the image below.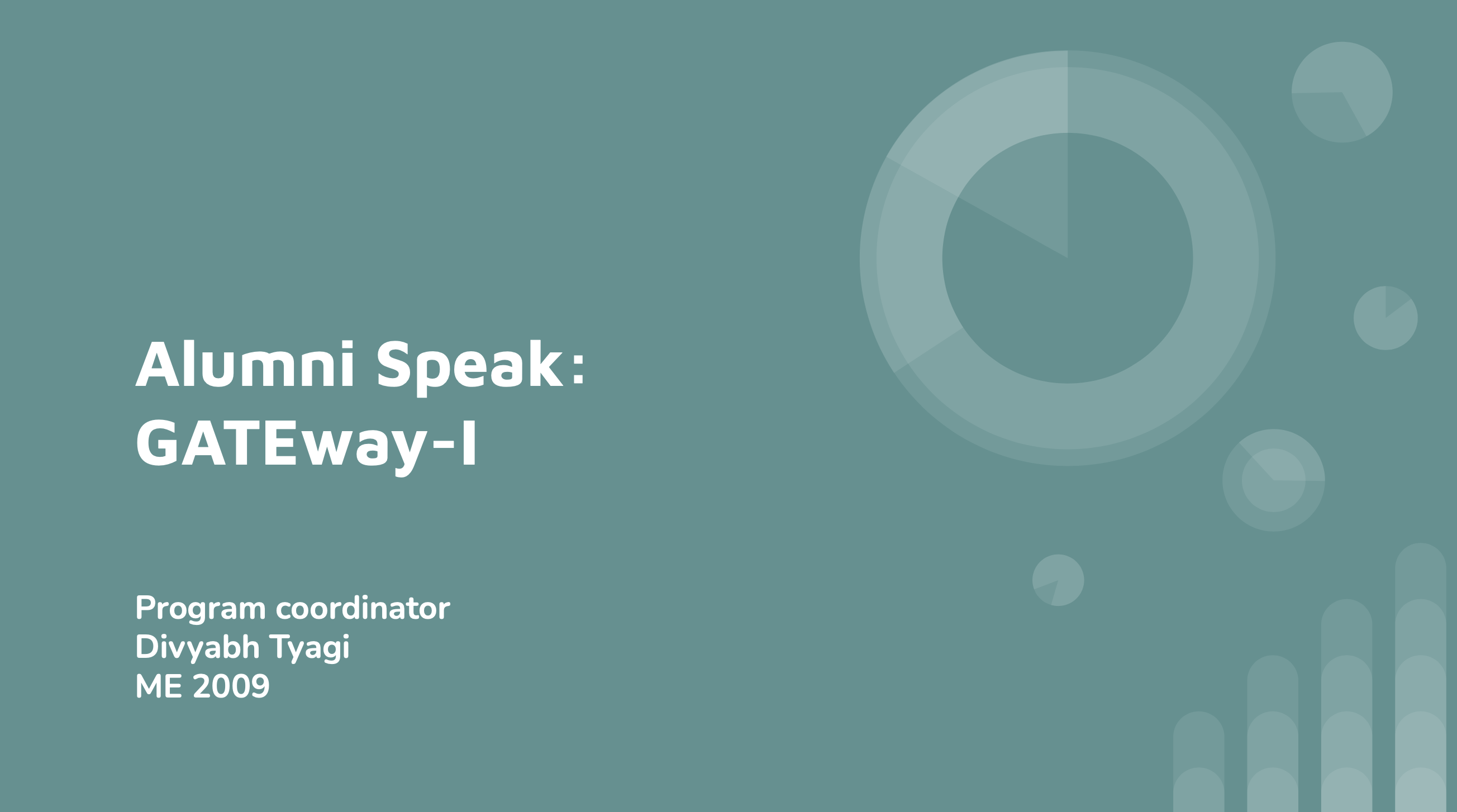 Video Recording
The event was recorded and is available for viewing.
Pearls of Wisdom
We extract the hightlights of the talk into smaller videos so that viewers can get the most important nuggets of wisdom shared by the speakers without going through the entire talk. We call these digest vidoes "Pearls of Wisdom".
We will release the Pearls of Wisdom shortly!
Posters
The awareness posters used to advertise the talk are archived below.