Speaker Orientation
Thanks for agreeing to speak in the Alumni Speak series. Our mission is to inspire, train and coach IET students and alumni on professional topics so that the younger IET generation can achieve more in less time.
Speakers like you are the backbone of this initiative and we sincerely appreciate you taking out time for this effort.
Please go through all the sections of this page thoroughly and provide all the data as soon as possible (no later than 10 days before your scheduled talk) so that we can meet our deadlines for announcements, poster publishing, sending talk invites via calendar and emails etc.
Before the Talk
We will need some details for the posters and introduction slides. Here are the things we require from you and why:
Please register at our alumni portal if you haven't already: https://iethub.org
After you are registered and approved, please go to the profile page and provide the following at your profile page https://iethub.org/edit-profile :

A decent picture with even lighting on your face. Preferably looking directly at the camera. We will use this picture for your poster.
Please fill up the "Bio" section in detail. Briefly include your work experience, any higher studies that you did, your professional and academic achievements, and any prominent activites/clubs you were part of during your life at IET.

Finally, please prepare a 2-3 minute introduction for yourself.
Please refer to the following posters to see what we expect to see in your "Bio" section and how we use it to create a poster for you.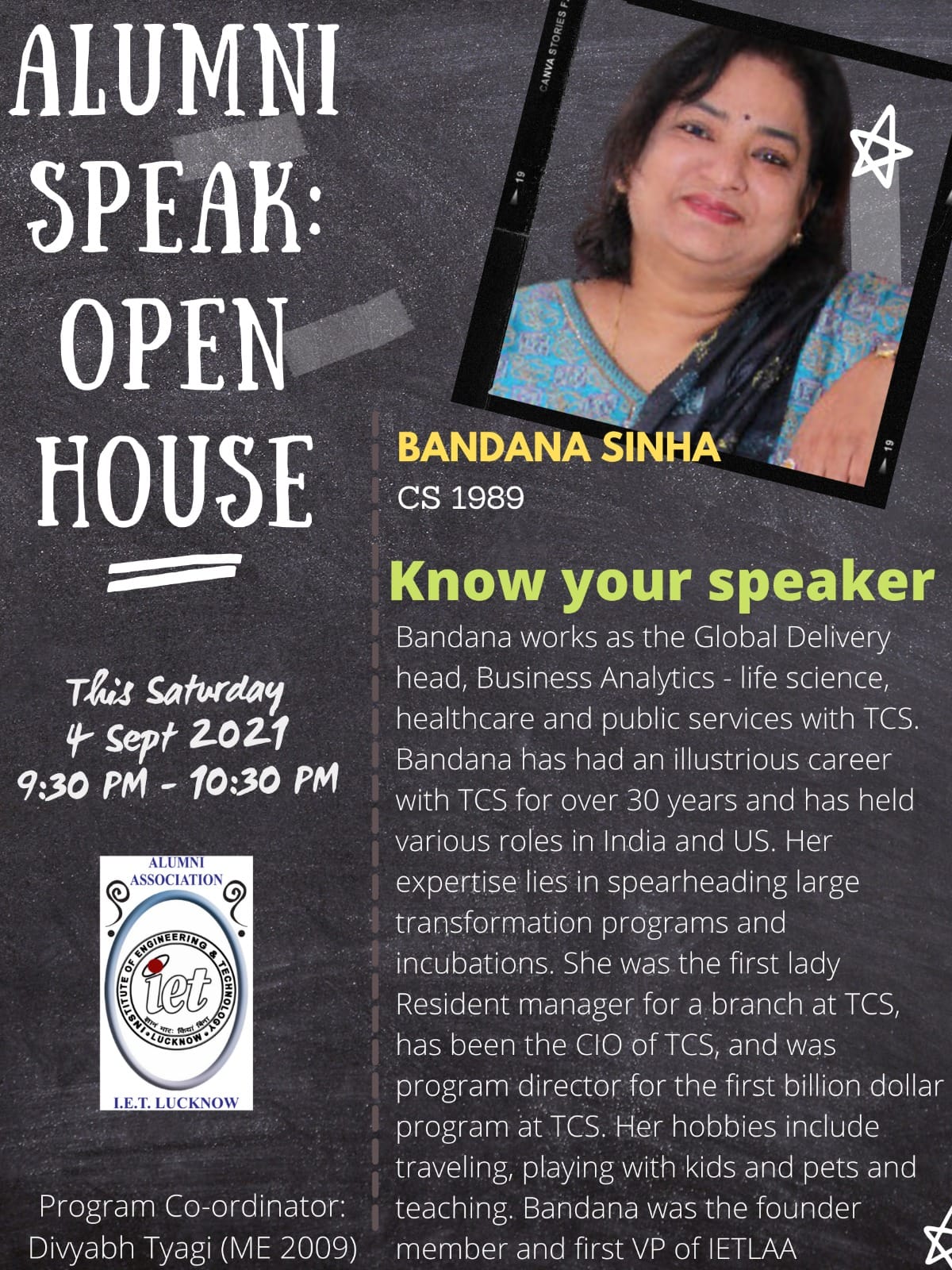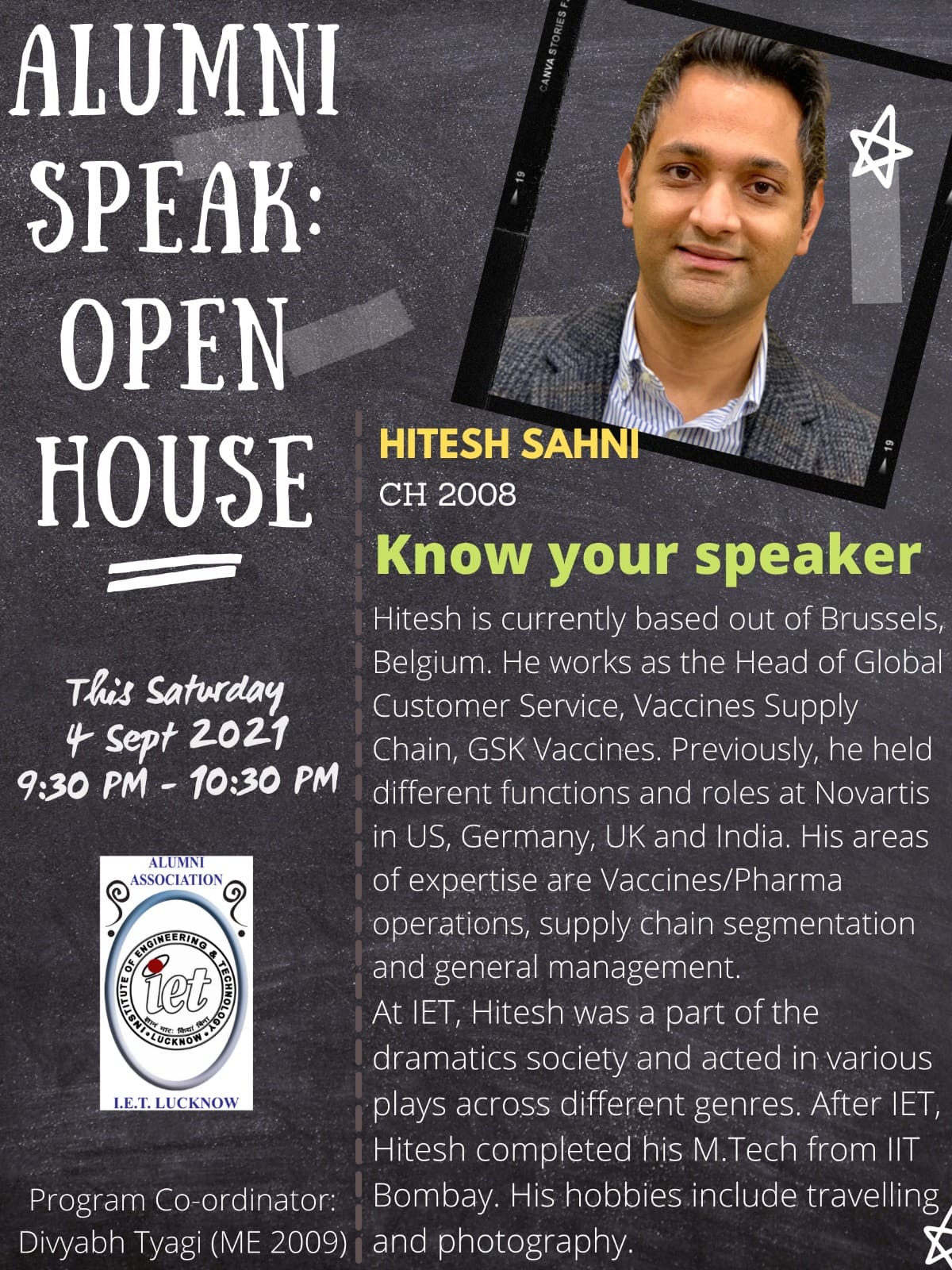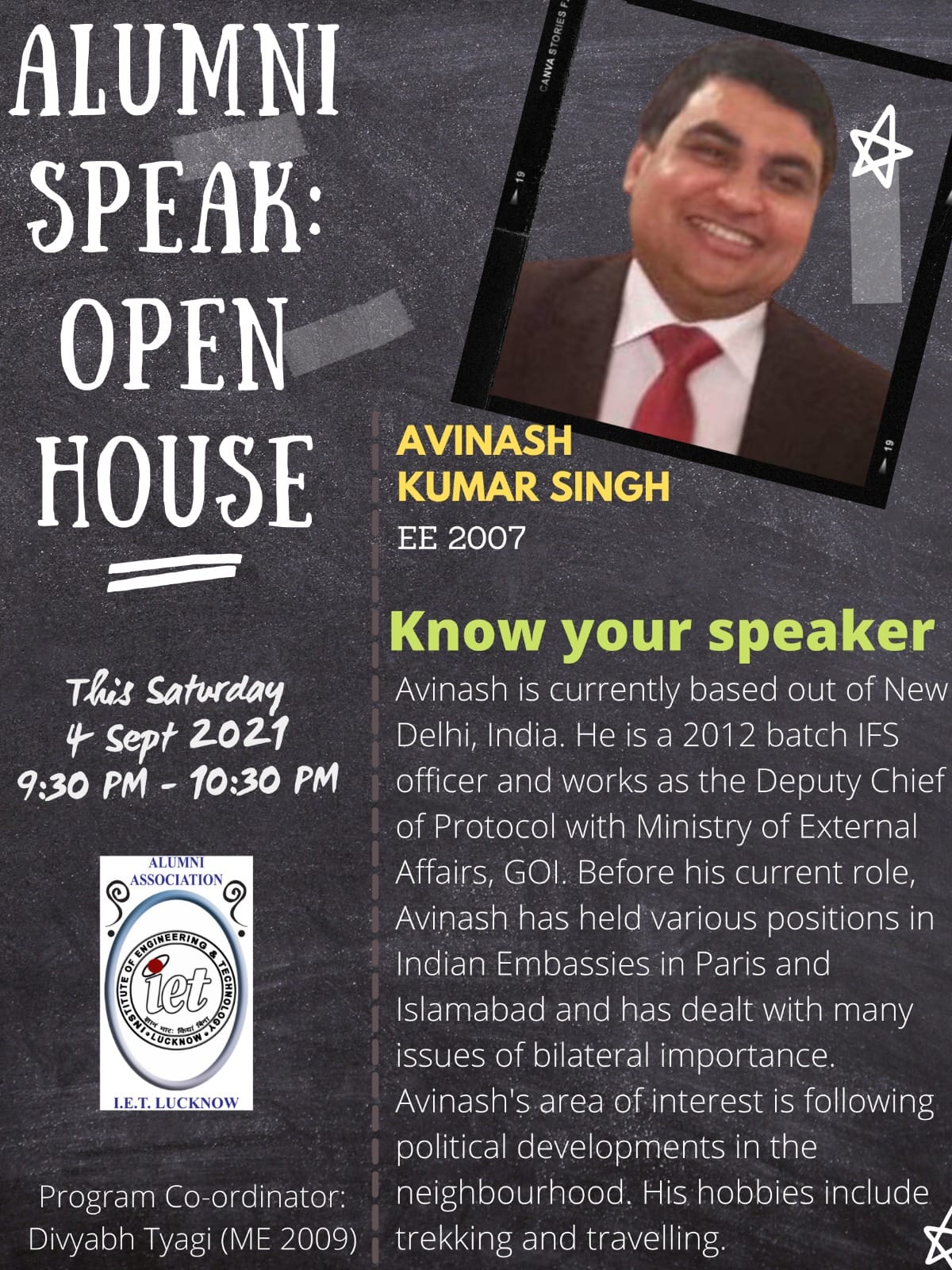 On the day of the talk
On the day of the talk, join 5 minutes before the talk begins so that you can test your internet connection, mic, video and lighting etc.
Please join with a computer/laptop, ensure that there is even lighting on your face and try to keep your video on (at least when you are speaking)
We record these presentations and archive them on youtube. Please be aware of this and do not speak about things that will voilate any NDA, contract or agreement you have with your employer or anyone else.